Anthony Watkins
--
Wednesday, March 23, 2011 at 10:38 PM
Hi everyone!! There is some innely awesome art up here right now! What a great community or artists this is, and I am honored to be a part of this.

Well here is theupdate, the dragon itself is finished. The item he is holding in his left winged claw is a dragons egg. I am working on a dragon embryo now, so I thought of casting the egg in a clear resin shell (not crystal clear), and making it so you can see the silhouette of the clan prince through the egg when this is painted up. It is a trade for sacrifice scenario. This vile demon speaks to the Clan Elder: "I will spare the future of your clan for the mere sacrifice of your own soul". There may be trust issues in this bargain. I just started to sculpt the slain body of the Elders firstborn which will fit limply constricted in the Demons right winged claw. "The fate of your clan, of your unborn son, rests in your decision. Now choose"

The dragon is sculpted in super sculpey. It is 16" tall (from base to the egg at the top), 18" wide and 15" deep.
Thanks again for checking it out everyone!!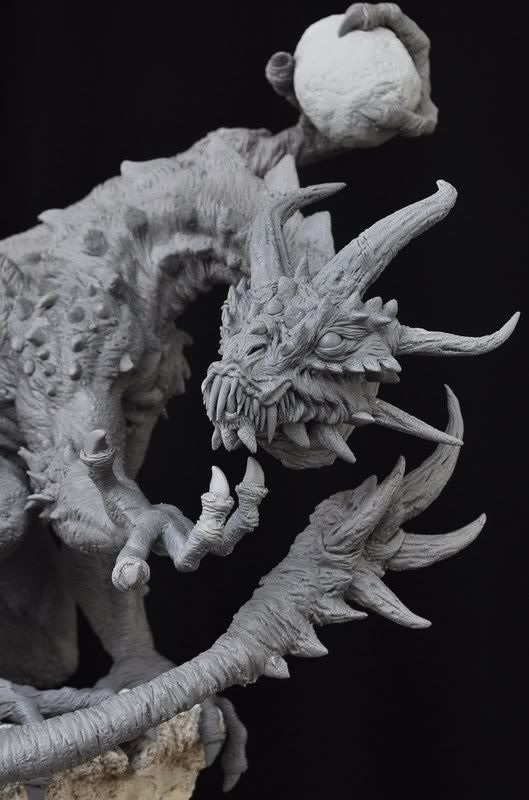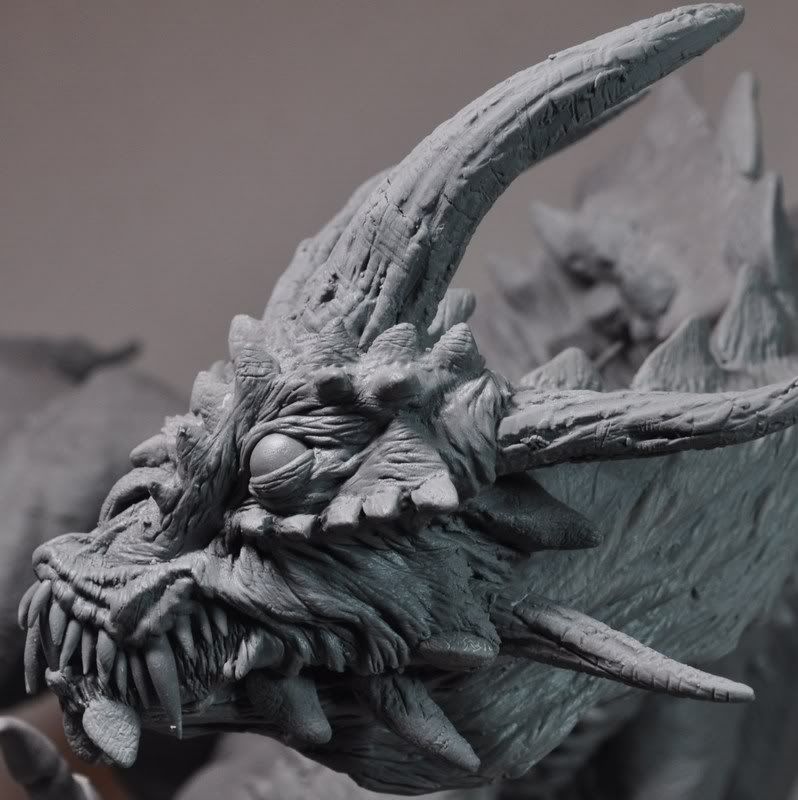 9 Comments
--